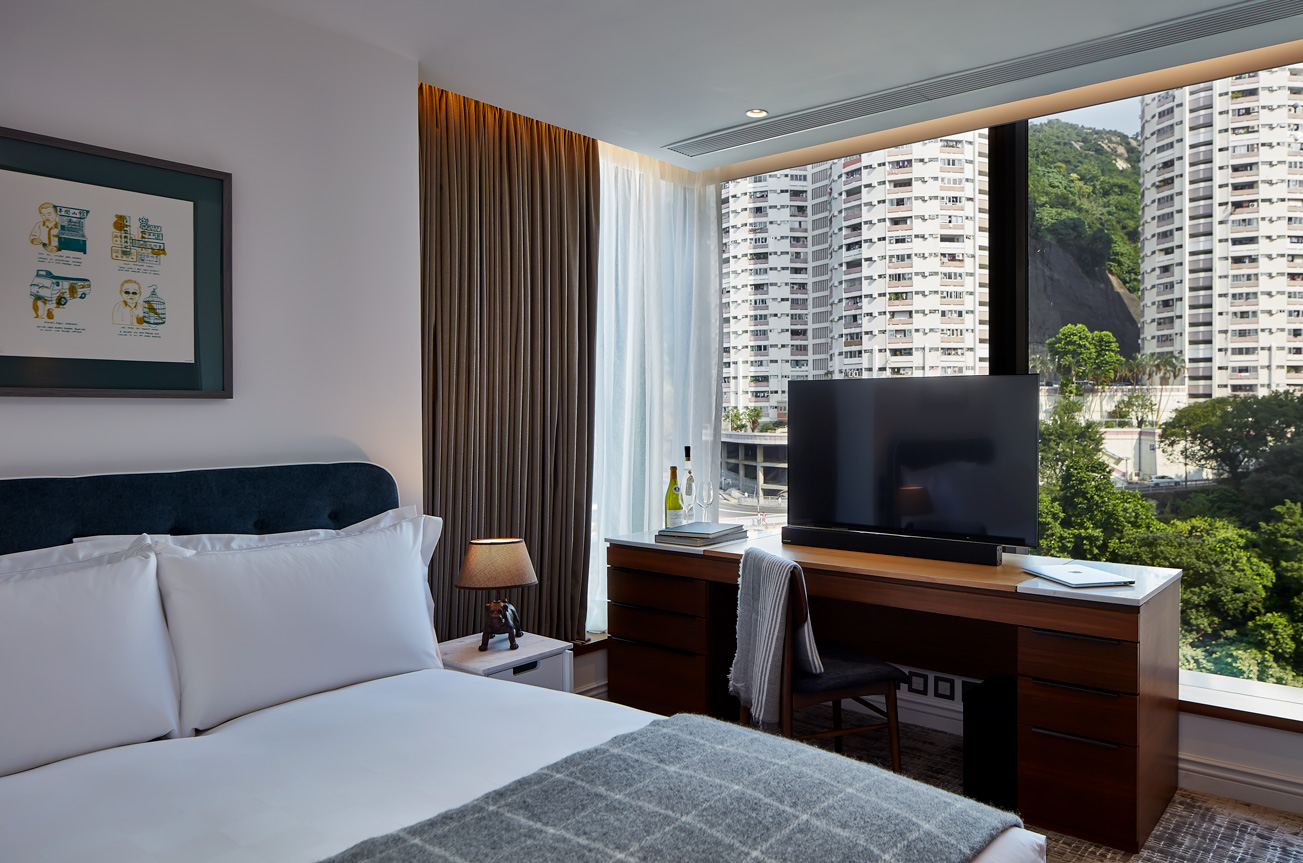 We've got you covered in this studio with a fantastic view that overlooks the luscious green mountains and bamboo filled park.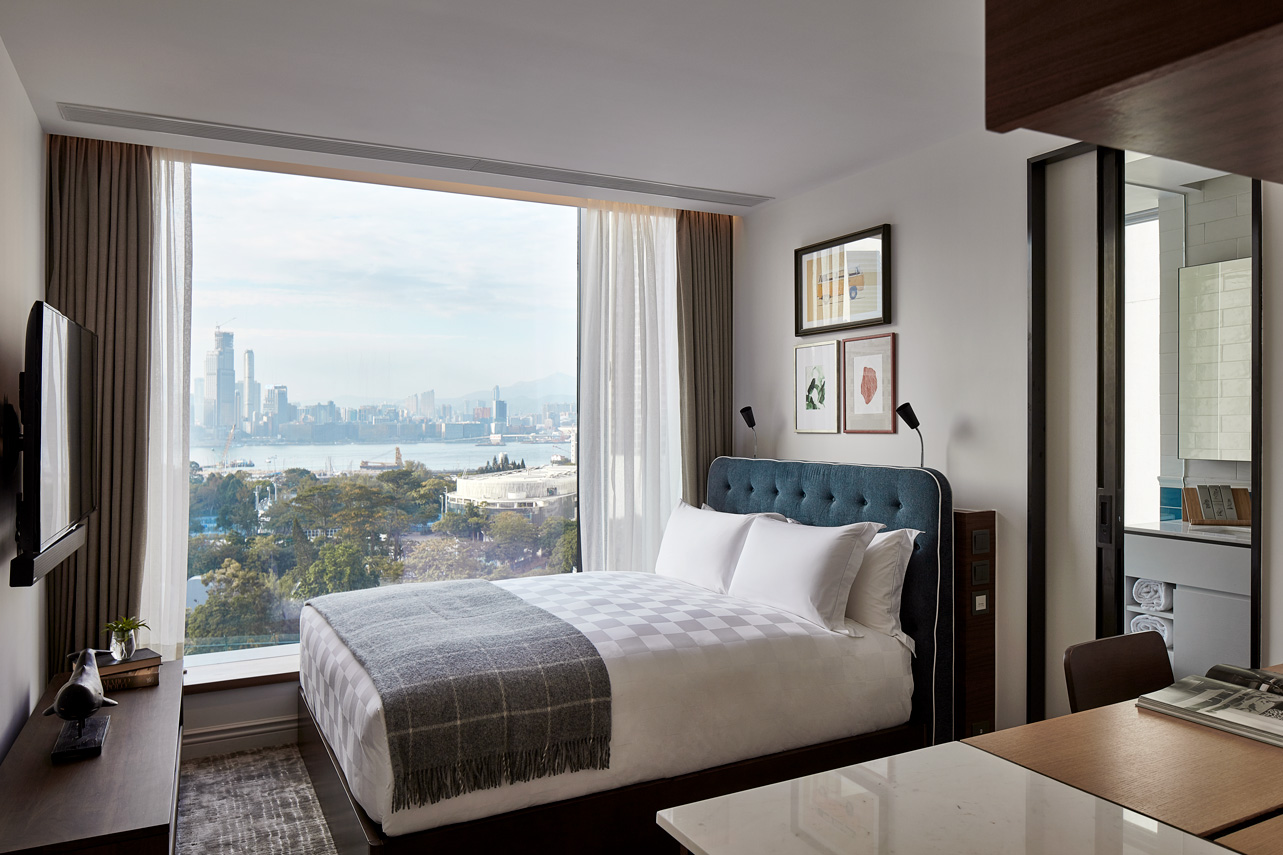 Enjoy Hong Kong's stunning harbour view in this studio with sunken bathtub.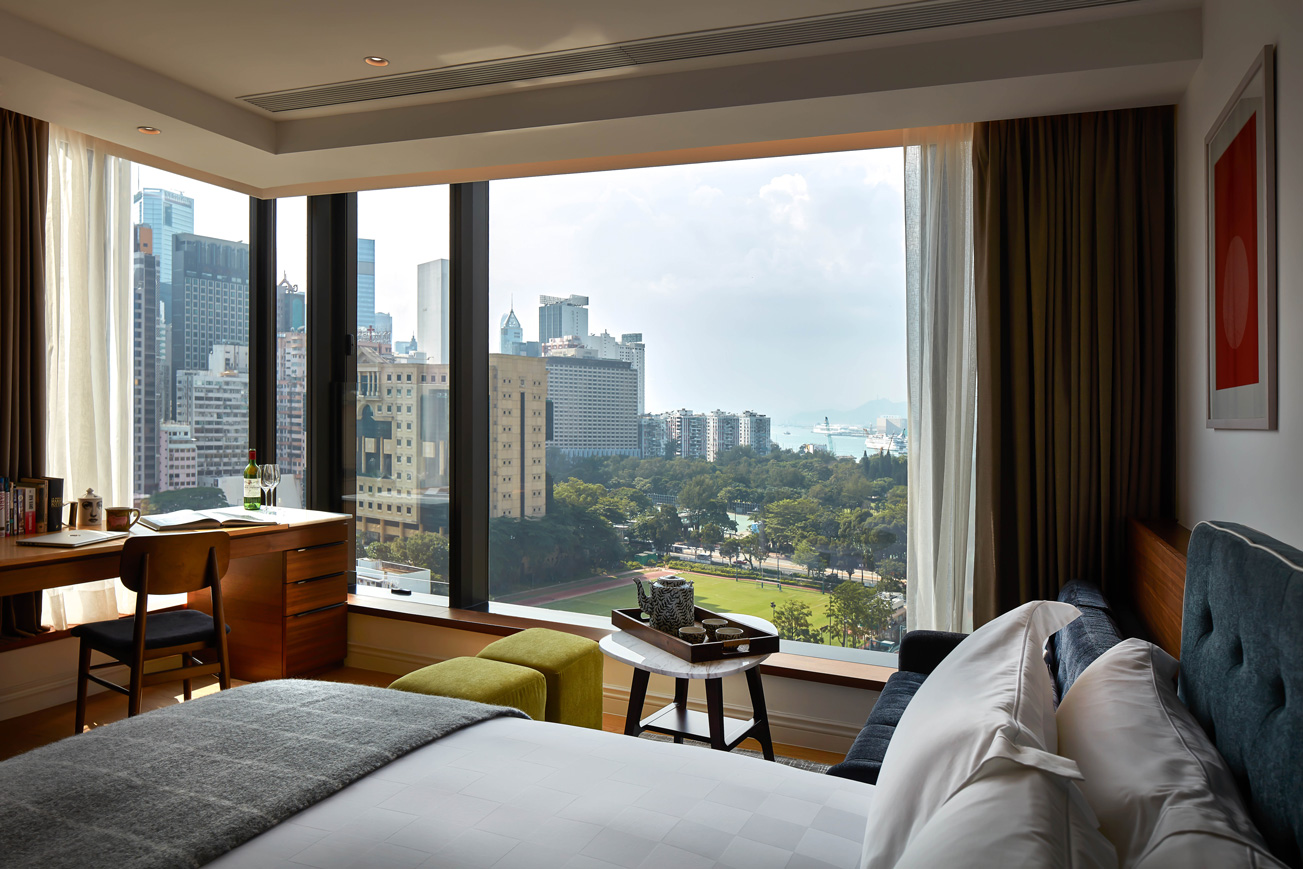 Enjoy one of Hong Kong's most iconic scenes in an open-plan, complete with a full pantry and small window side lounge area.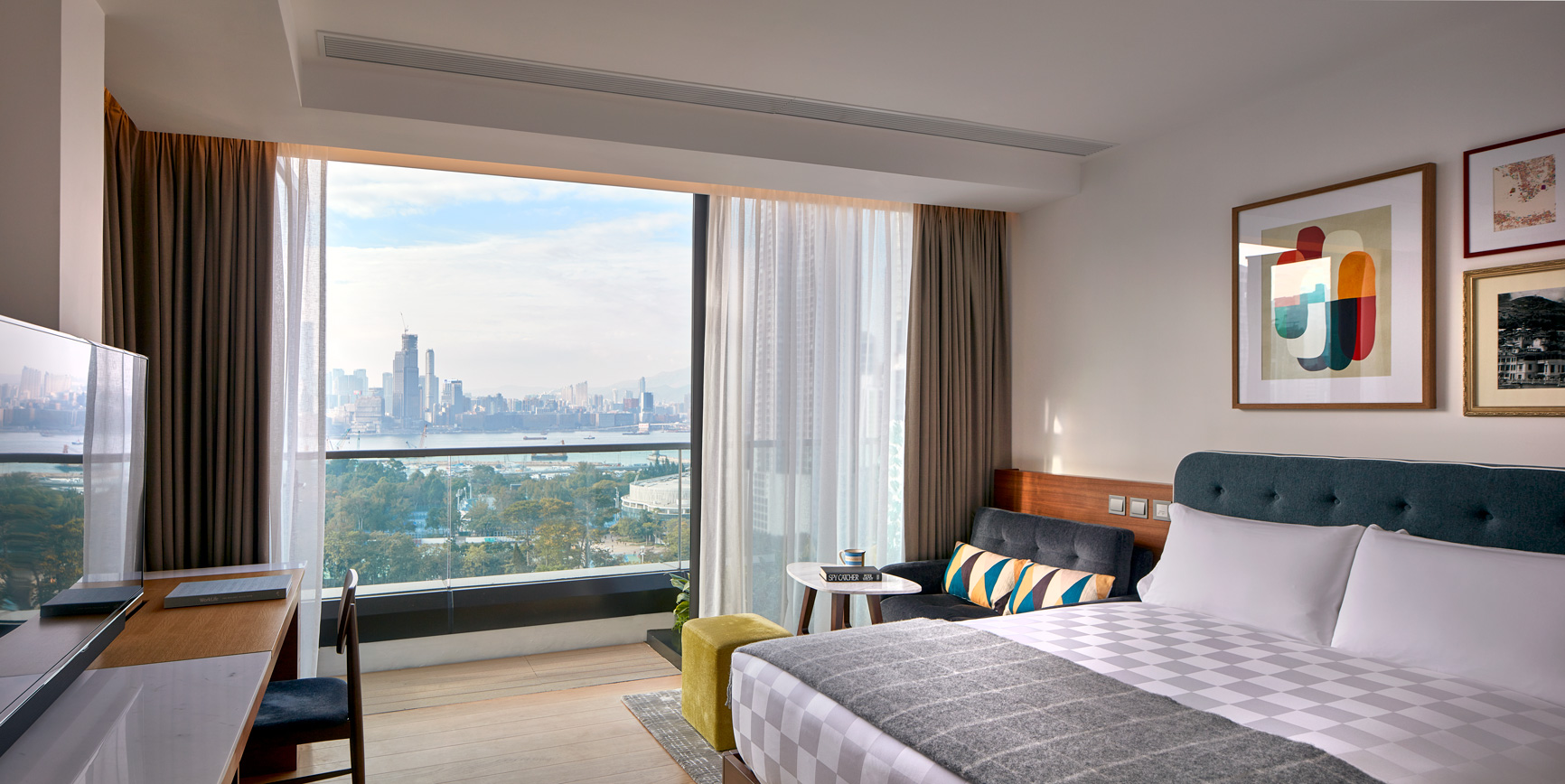 Bask in the tranquility of Tai Hang and Hong Kong harbour from studio with a balcony and a large sliding glass door.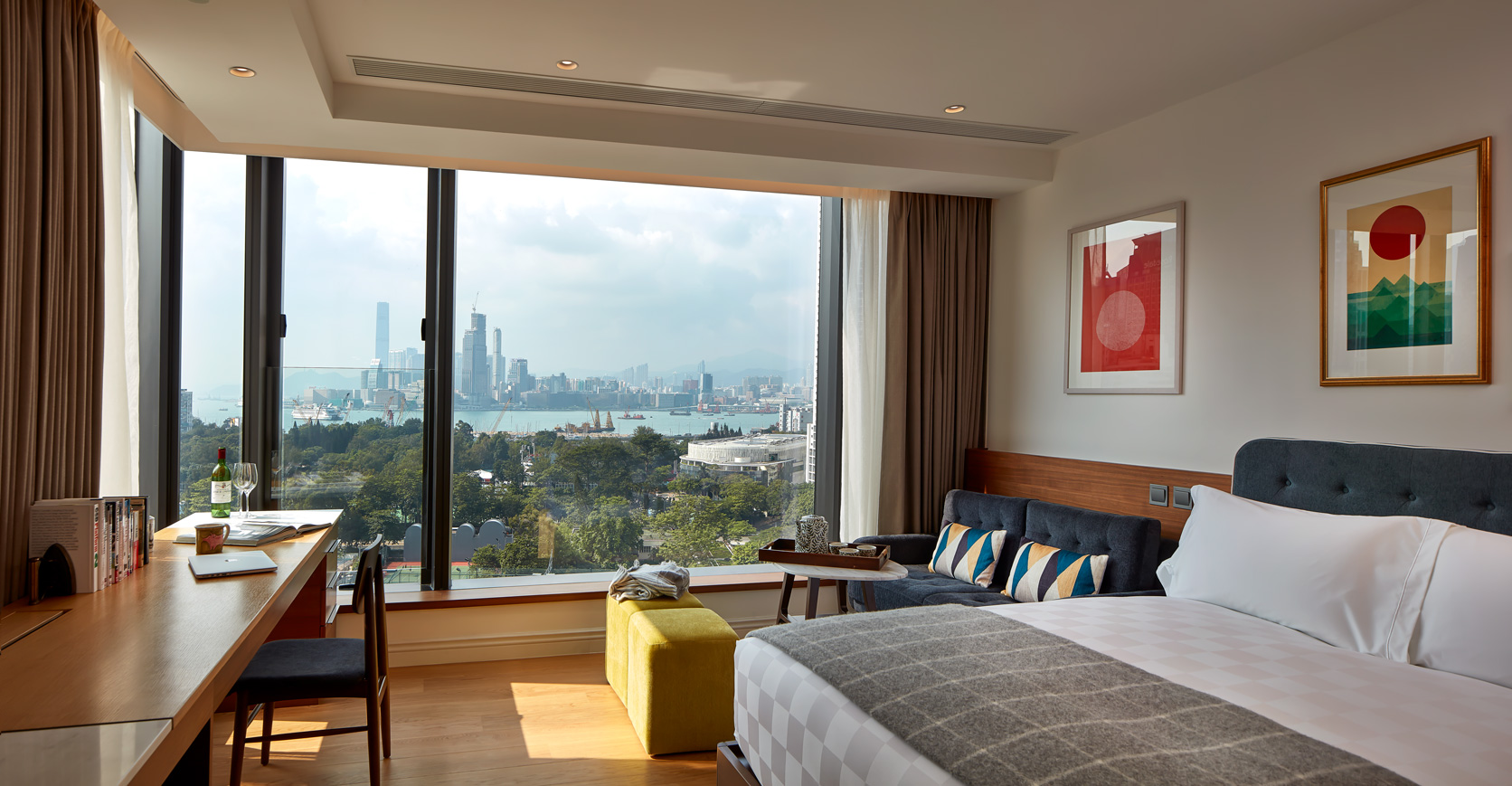 Treat yourself to luxury in a spacious studio designed for the most discerning travellers, offering a glimpse of the Hong Kong's notoriously dramatic skyline.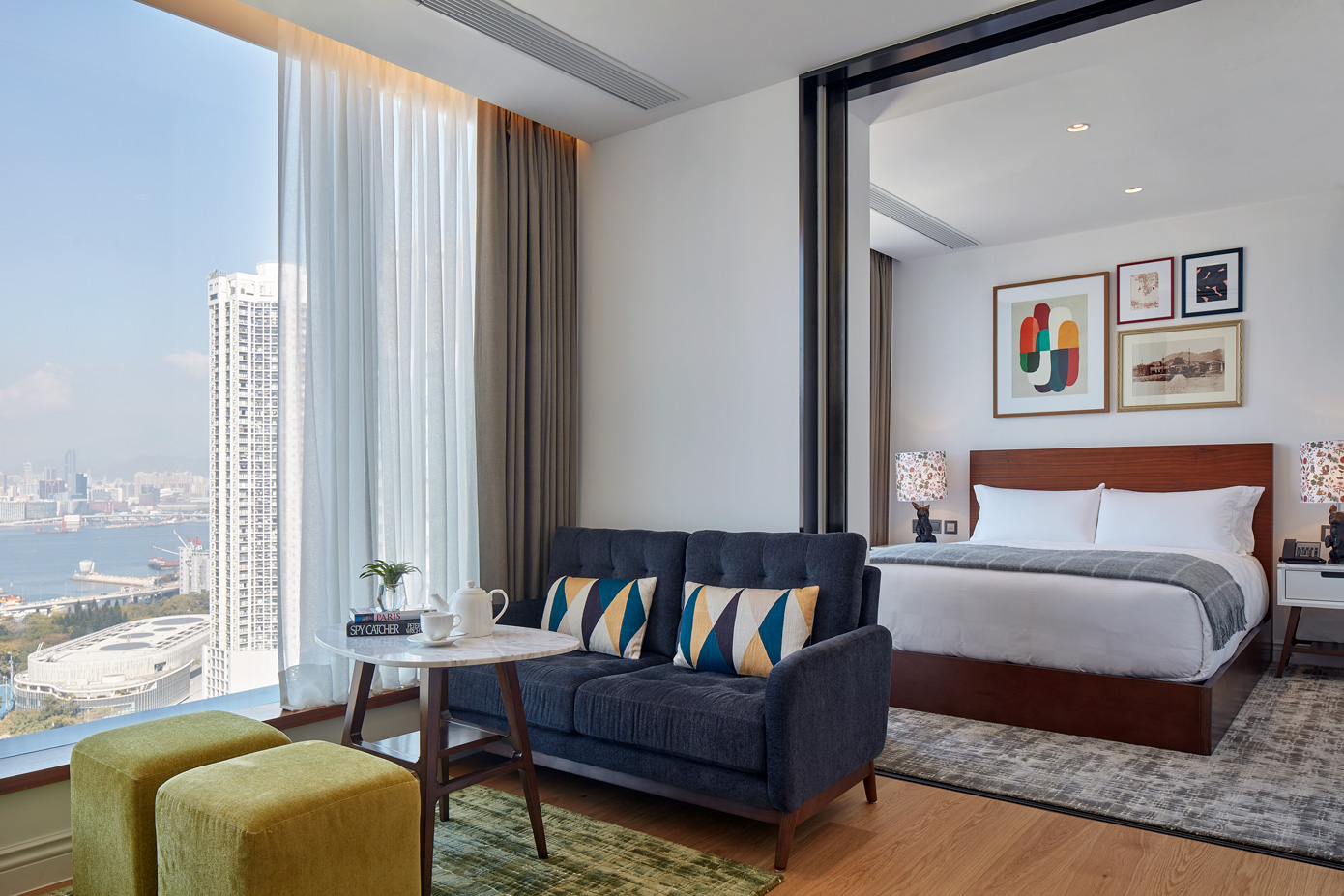 Located in the higher zone of our building, this room provides broader views of Victoria park and the harbour, with the added privacy of a one bedroom and a larger bathroom.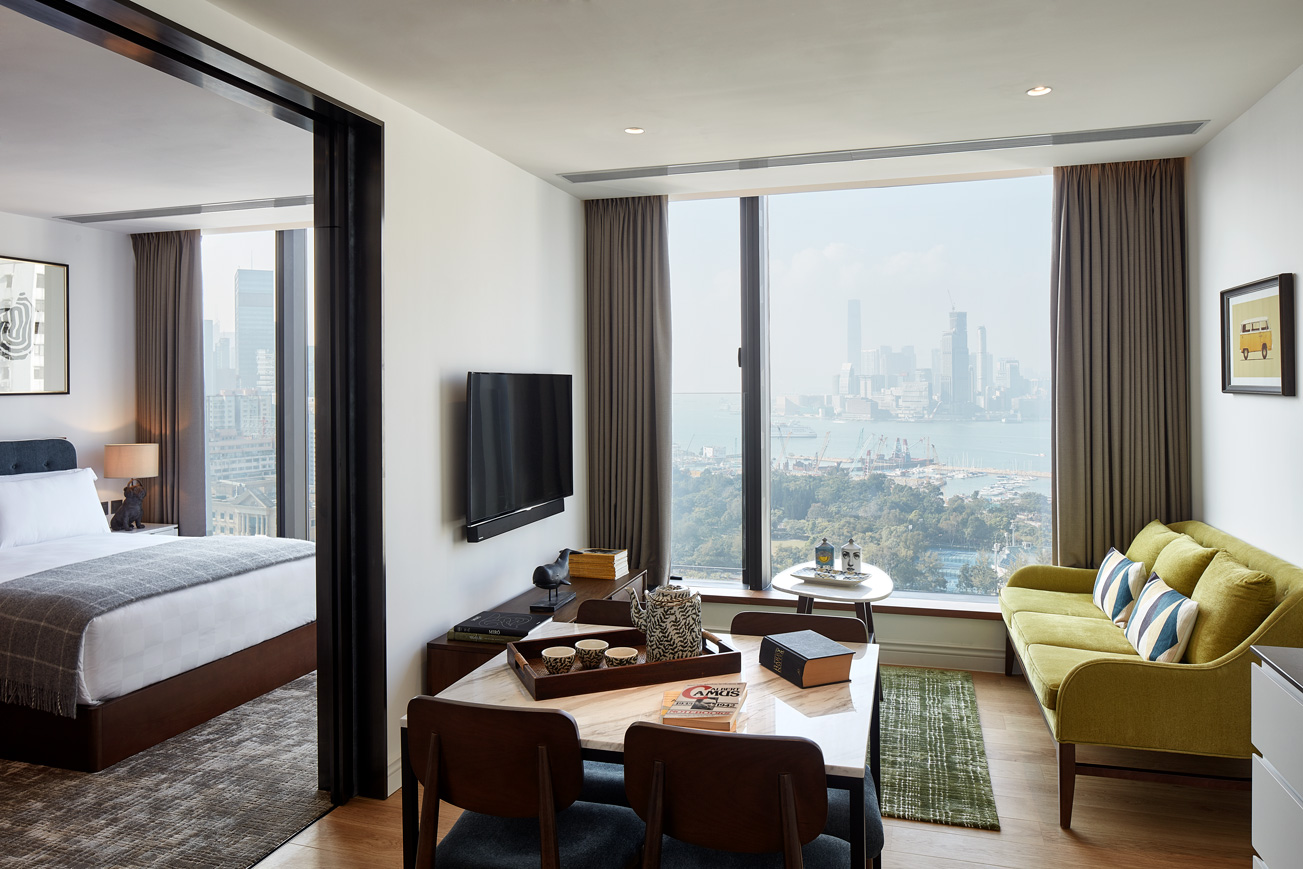 One of our more spacious and luxurious options, guests can lounge in our single bedroom with a very generous bedroom and living room, shower, and of course our trademark view of the pearl of Hong Kong – the stunning harbour and skyline.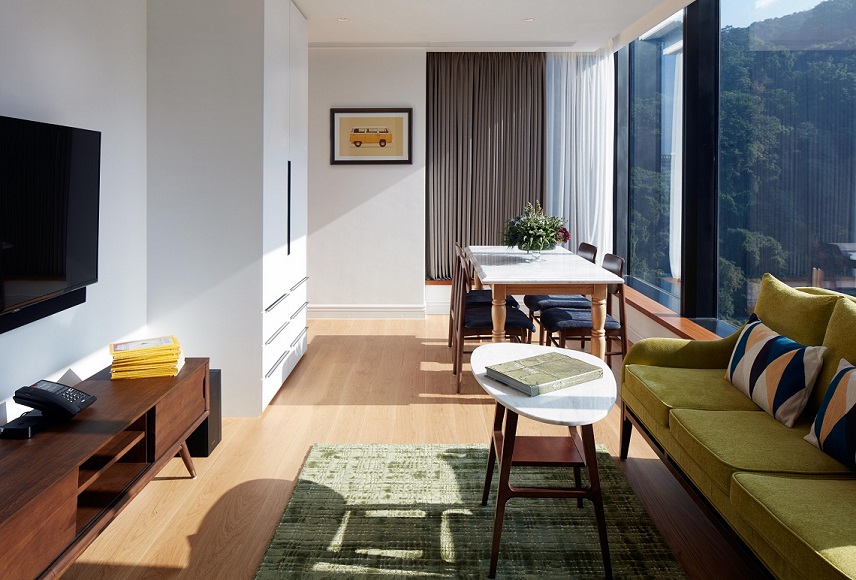 Revel in one of our indulgent offerings and soak in the sights of the Hong Kong harbour.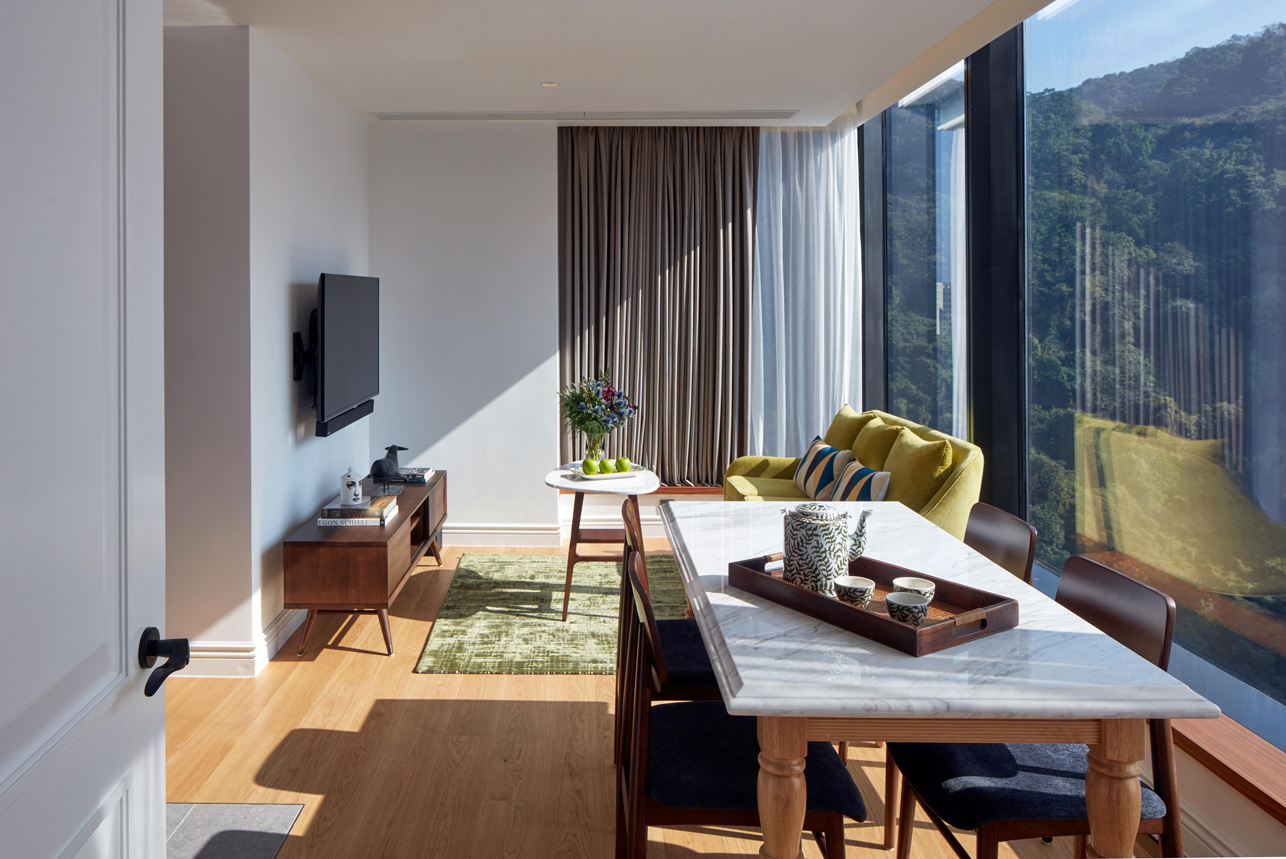 Whether you're staying with a group, or just solo in need of an extra guest room, this is the perfect room for you. This layout is furnished with one of our largest pantries, plenty of storage space, a naturally lit bathroom, and an in-built washer/dryer.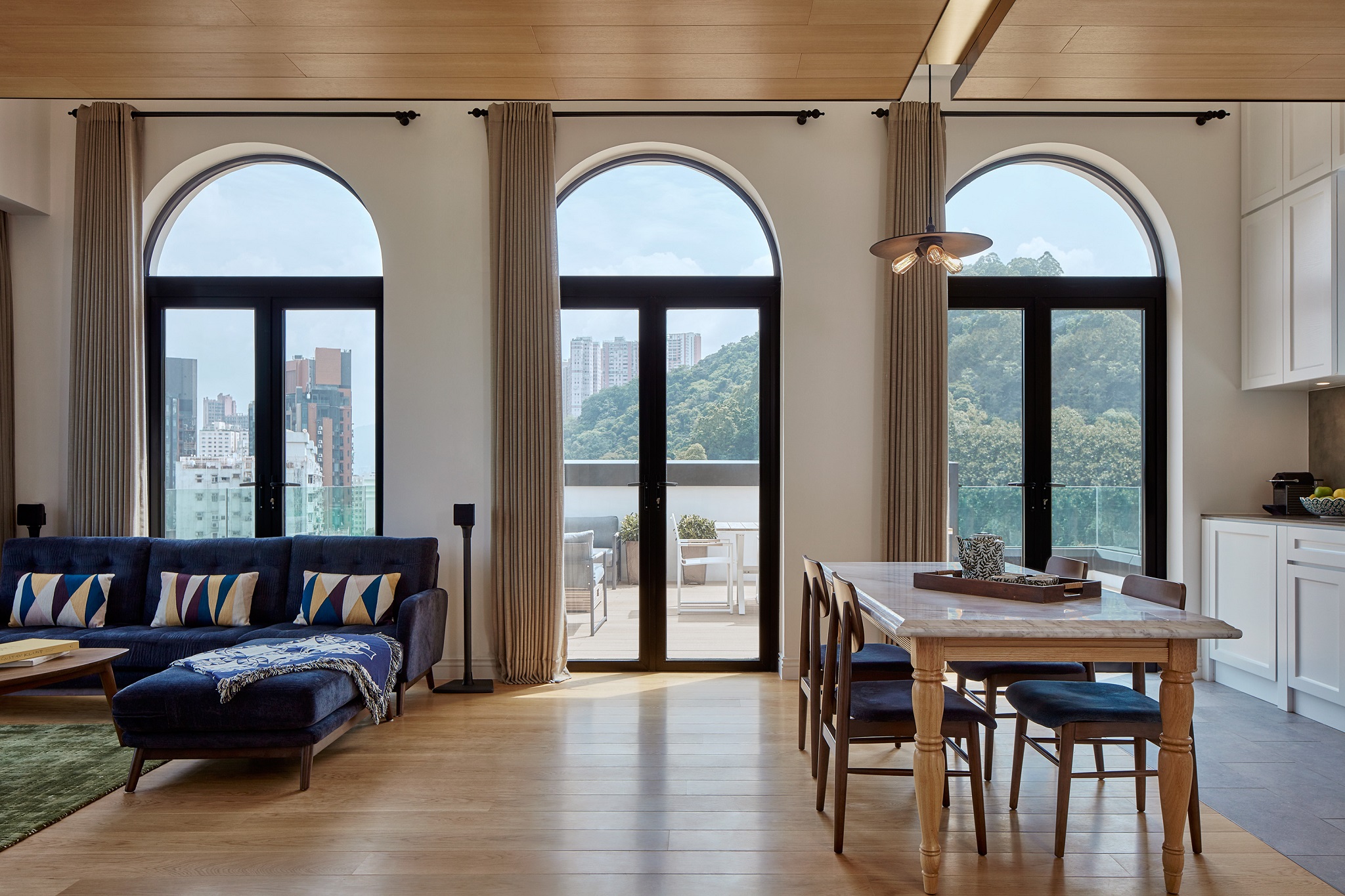 Our breath-taking penthouse is designed for the ultimate hospitality experience with an exclusive 470 square foot terrace and 2-bedroom with study unit, perched on the very top of our building and overlooking the entirety of the Hong Kong Harbour and southern mountain views.