Perfect Antidote
Tucked away in a small and quaint corner of Tai Hang is one of Hong Kong's most enchanting hidden gems – Little Tai Hang. The perfect antidote to bland corporate hotels and soulless shopping-mall environments, our dining and hospitality destination offers an ideal alternative to the hustle of traditional big city living. With sweeping views of Victoria Park, beguiling alfresco eateries, and lovingly curated living spaces, we are breathing new life into the characteristics that make Tai Hang what it is – a fascinating motley of local culture, quaint and charming street life, small and pristine pockets of nature, and a neighbourhood full of enchanted stories.
Uniquely Conceived
Our service is all about real personality, our eateries are uniquely conceived and our rooms filled with bespoke, characterful and artisanal touches. Skip the touts, traps and big lights, and immerse yourself in the daily street life of Tai Hang. Meander through the lanes where neighbourhood shops and quirky cafes sit side by side, rub shoulders with fascinating local characters, enjoy the nature of nearby parks and discover the inside stories of what makes this community really tick. Stay with us and feel the welcoming vibe of a real home, and experience what the truly local and authentic culture of Hong Kong has to offer.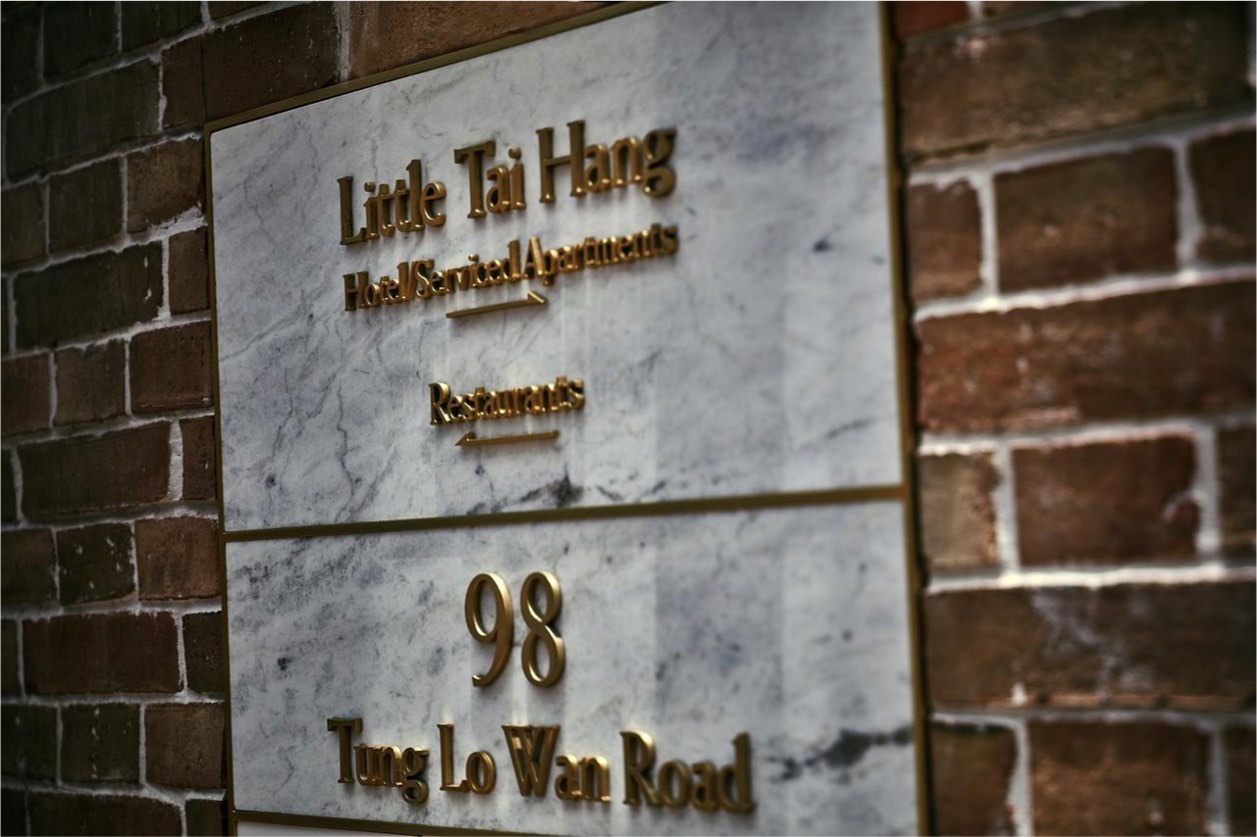 Eccentric Characters
Our story and brand revolves around four highly unique and eccentric characters – Tiger, Toad, Duck, and Monkey, and each with a strong and peculiar passion that ties them to the charming neighbourhood of Tai Hang. Their goals and aspirations couldn't be further apart, yet somehow their lives happen to overlap in a myriad of delightful stories and humorous encounters that bring to light the many magical faces of the neighbourhood. Toad is a fashionista and highly competitive sportsman, Duck is a master chef of local cuisine, Monkey is a traditional dragon dancer and a mischievous prankster, and Tiger is an aspiring architect.
The Best Of Friends
Our central logo depicts these four characters furiously attempting to ride a multi-seated bicycle, but just like so many other things in life, everybody wants to go in a different direction, yet nobody can go anywhere without working in unison. Through the humorous struggle that ensues, they become the best of friends and experience the most unforgettable journeys. Stay with us and follow in their footsteps, experience your own encounters, and revel in your own adventures. After all life is a journey and not a destination, and we at Little Tai Hang invite you to experience it to its fullest.